The first episode of 2023 dives into creating inclusive economies, teens and the great outdoors, a big boost to the effort to end homelessness, and reducing food waste at the Super Bowl and WM Open
2:56 – Community Collaborative
30:34 – HSC Impact Feature
44:50 – Leadership Profile: Mila Valle
48:43 – Waste Not Impact Feature
52:47 – Project Greenprint
The benefits of an inclusive economy, teaching teens the importance of spending time outdoors, spending $10 million, and fighting to reduce food waste at huge sporting events.
PHOENIX, Ariz. (STN) – It Happens at STN is off and running for 2023. And the first episode of the new year marks the debut season's halfway point for this new local media experience.
Once again, the episode was recorded at the STN studios in Downtown Phoenix and February's audience was the largest live studio audience for the series, to date.
The STN team kicked off the new year and wrapped up the first half of the season continuing with in-depth discussions and impactful reporting addressing and solving systemic problems in the Greater Phoenix Area.
Episode 5 featured a conversation about creating paths to a more inclusive economy, a look at why getting outside is so important for teens and young adults, some good news on the fight to end homelessness, and an in-depth breakdown of the effort to reduce food waste from major events like this month's Super Bowl and WM Open.
Here's a quick look at just some of the very important discussions to explore and learn from in episode 5 of It Happens at STN:
2:56-14:25
After host Eric Sperling welcomed the audience to the studio, Episode 5 started with a quick discussion with Monica Villalobos, CEO of the Arizona Hispanic Chamber of Commerce, about her new role on Governor Katie Hobbs' transition team. Then, Zion Institute CEO Shawn Pearson and the owner of Purelistic Health and Beauty, Leticia Long, joined Sperling, Villalobos and Black Chamber of Arizona CEO Robin Reed for a Community Collaborative Action Panel discussion about the successes and challenges of building an inclusive economy.
16:07-28:19
Continuing a conversation about the pitfalls of social media for teens and young adults from the November episode, this month's In the Room Action Panel took a look at the benefits of shifting from screen time to getting outdoors. Co-CEOs Christina Spicer and Mary Mitchell from Girl Scouts, Arizona Cactus-Pine Council, and scouts Aarohi Ghorpade and Gina Ferroni joined hosts Stephanie Parra and Lloyd Hopkins for the discussion.
30:34-35:19
During McQuaid Mission, we take the audience to the streets of Phoenix for a look at this year's 'Point in Time' homeless count. We take a closer look at what outreach looks like from the team at Human Services Campus and what is being done to get those unsheltered numbers down.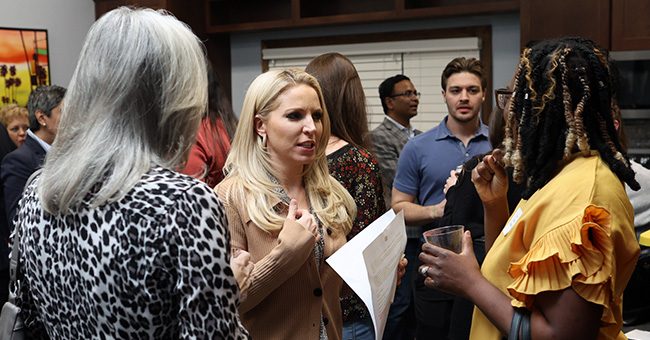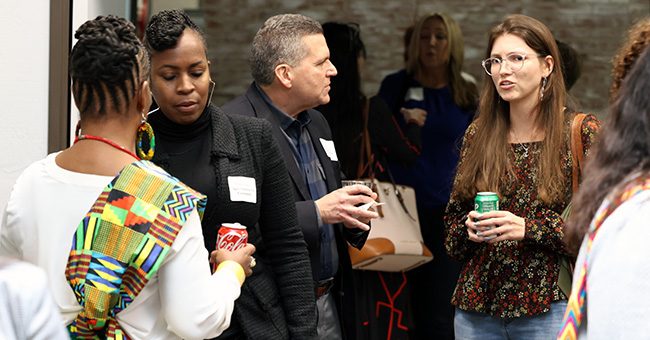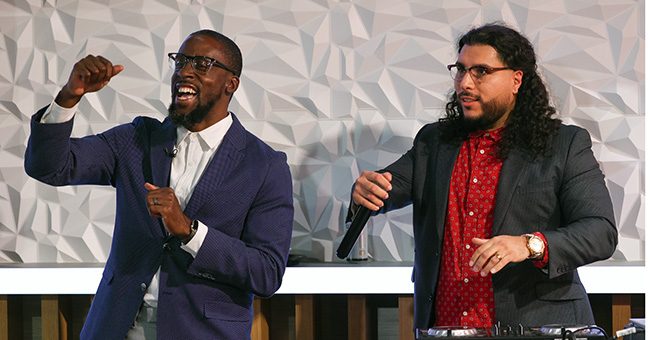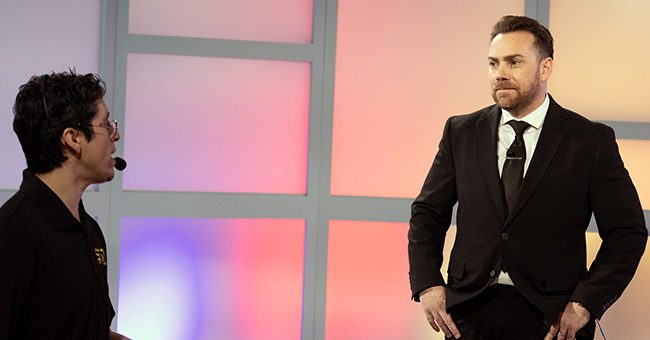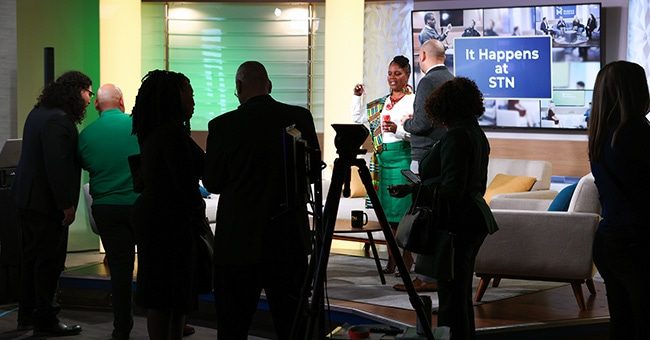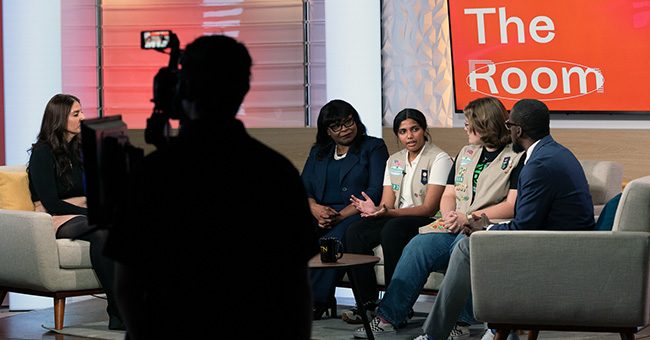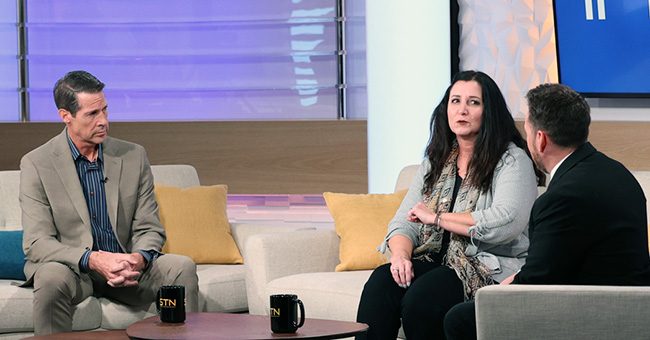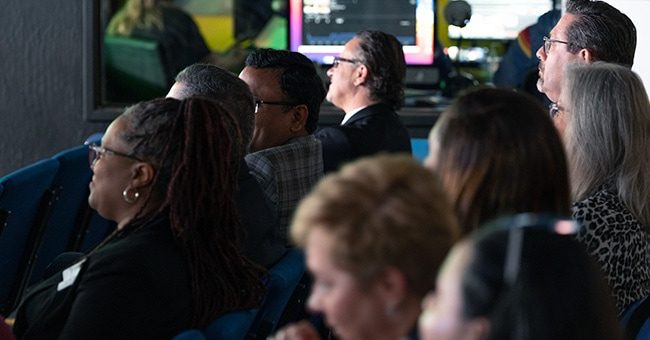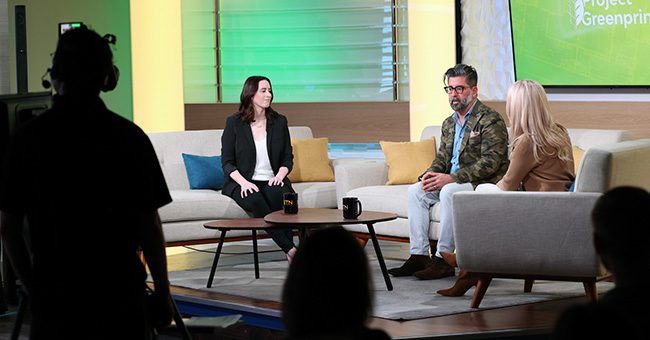 35:22-44:48
HSC Executive Director Amy Schwabenlender and UMOM CEO Jackson Fonder talk about the positive impact and potential challenges that come along with a grant of $10 million HSC recently received from the State of Arizona to spend on the frontline fight to end homelessness.
44:50-47:16
As STN continues to highlight the hard work being done to address homelessness in a meaningful way, the audience is introduced to the Director of Emergency Sheters at UMOM, Mila Valle. She talks about her journey from a young girl in Peru, to growing up in Idaho, her passion for helping people and how she measures success when it comes to eliminating homelessness.
48:43-52:43
Picking up on a conversation from the September 2022 episode of It Happens at STN, we take another look at why Arizona leads the entire United States in producing food waste and go behind the scenes of Waste Not's effort to tackle that troubling trend.
52:47-1:00:21
The Super Bowl and the WM Open are set to bring tens of thousands of visitors and millions of dollars to the greater-Phoenix area. In this month's Project Greenprint Action Panel, Waste Not Executive Director Hillary Bryant and Michael Stavros from M Culinary Concepts joined host Kristen Keogh to talk about how the lessons learned from reducing waste from major events can be applied to reducing waste in our everyday lives.
Get our latest stories right in your inbox.