Since its inception in 1985, Mercy Care has jumped to the forefront of organizations in the Phoenix area looking to help those who need it when they need it.
During the September episode of It Happens at STN, leadership from Mercy Care joined an Action Panel to discuss their mission, why September is such an important month and how they are measuring impact and success in the community they serve.
Christie MacMurray
Mercy Care
Adult System of Care Administrator
Heather Brown
Mercy Care
Sr. Mngr Project and Program Management
Tenasha Hildebrand
Mercy Care
Crisis and Veteran Services Administrator
A Mission To Aid Those in Need
Mercy Care is a not-for-profit health plan offering integrated care to children, adults and seniors eligible for AHCCCS benefits.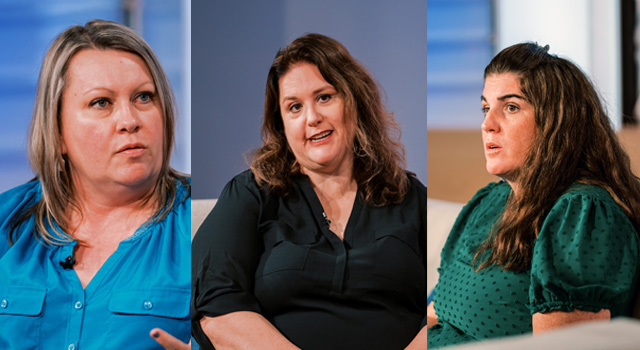 We know Mercy Care is an organization and a team dedicated to helping those who need it. So, who exactly are you looking to help? And, why is it so important to get the message out about your services?
September is both National Suicide Prevention month and National Suicide Prevention Awareness month. How does Mercy Care focus on these very important issues, and work toward addressing them?
Planning is one thing, putting plans into action is another. What are some of the things you see that show you Mercy Care is moving in the right direction and meeting the goals of your mission?
STN is creating a better local media experience
Check out the full episodes, action panels, blogs and more from our brand new show, It Happens at STN.
Get our latest stories right in your inbox.