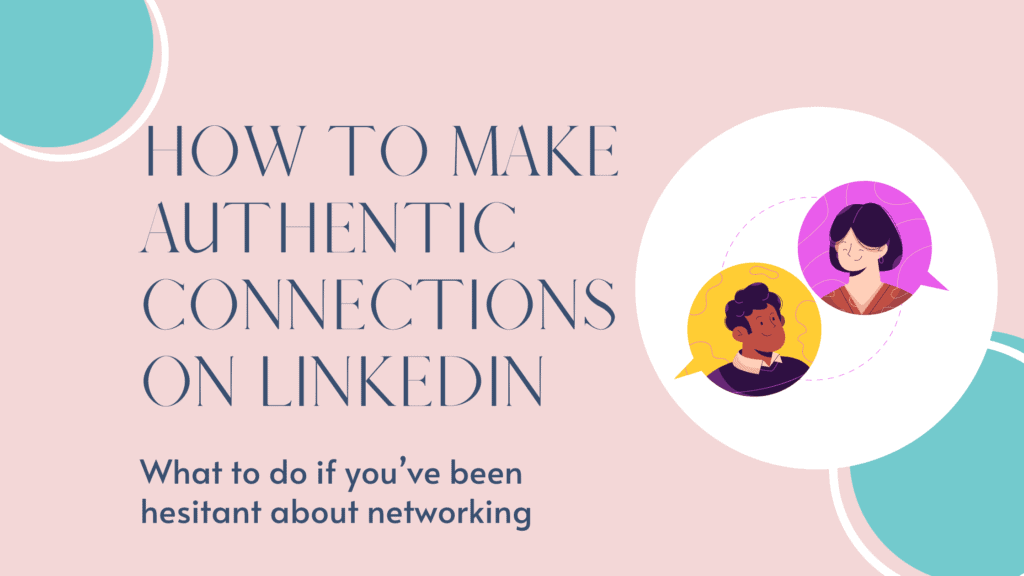 What to do if you've been hesitant about networking
As with many things in life, the ideal time to build your network is long before you need it and steadily over time. The next best time is now. And for professional networking, LinkedIn is where it's at. See insights on LinkedIn. 
Many people are feeling less secure in their jobs and businesses and more isolated from their social and professional circles than before the pandemic. Perhaps you feel pressured to reach out to your connections on LinkedIn. But whether you are just starting to build connections, or you're fortunate enough to have many peers, mentors, and colleagues several reporting layers up from your current role, you want to get it right. You don't want to seem too self-promotional or, at the worst, creepy—particularly in a professional setting.
In her Harvard Business Review article, "What to Say When You're Reaching Out to Someone on LinkedIn," Kristi DePaul states, "LinkedIn may be your best shot at expanding your network while so many people are WFH. Sure, it may lack the light-hearted user experience of other social platforms, but it offers the opportunity to track trends, make meaningful connections, and maintain a curated digital resume that recruiters and potential employers can easily access and review. The problem is, while LinkedIn shows promise for early career professionals too, few are using it well — especially when it comes to outreach."
Put Your Best Foot Forward, But Authentically
People do form impressions of you based on your LinkedIn activity. At each networking training I lead for professional services clients like attorneys, accountants, and architects, I always include a participant poll. The poll asks, "What negative impressions have you had of someone networking online?" Actual responses vary along the themes of disingenuous, narcissistic, uninformed, pushy, and inauthentic.
On the flip side, I always ask, "What impressions do you have of people who network well online?" Actual responses include busy, interesting, friendly, knowledgeable, prepared, and effective.
Don't let the fear of coming across in the worst ways stop you from networking on LinkedIn and building a strong network of connections whose impressions of you are positive. And chances are one awkward post will not create a negative impression anyway. It's how you show up consistently on LinkedIn that paints the overall picture. Be polite, nonpolitical, and professional.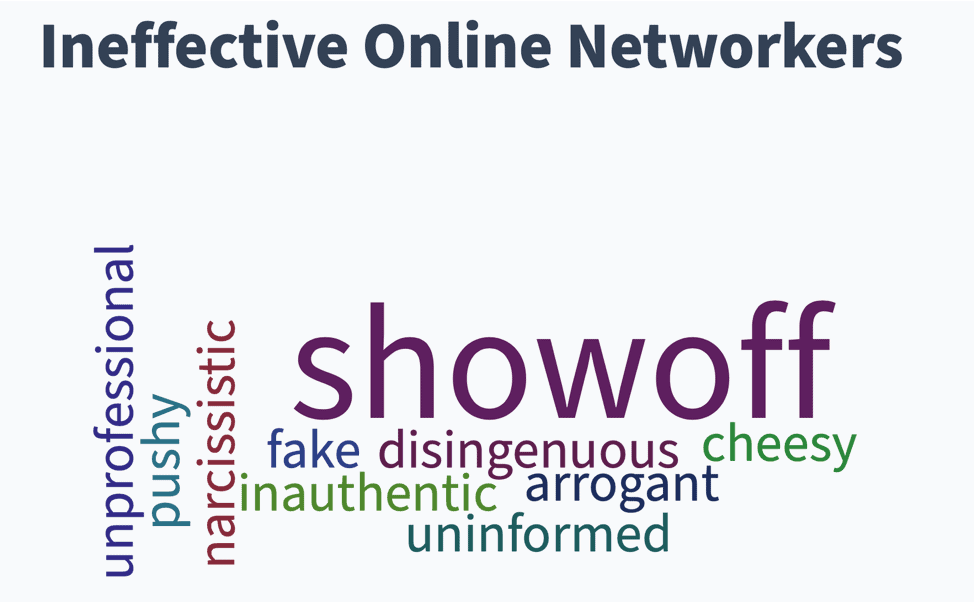 There are many simple ways to use LinkedIn effectively. The most important way is to show up consistently. Review the activity of your existing connections and show them support. Make it about them, not about you.
As we mentioned in our last post in this networking blog series How to Network Authentically, "Review their recent social media posts and if you find something noteworthy or interesting, tap that like button. It's today's virtual equivalent of a friendly wave to your neighbor as you pass by down the street. And it paves the way for future, more substantive, interactions." If you are so moved, you can also leave them a comment on their posts about how you plan to apply the information they shared and even share it with your connections.
Connect with People You Know in Various Aspects of Your Life
When reaching out to new connections, start with (1) individuals you have interacted with over the course of your career and (2) associations you support, including volunteerism and community support.
What to Say When Reaching Out to New Connections
You should mention how you've interacted with them in your outreach message. Don't simply send the generic LinkedIn connection template. You can customize your connection requests like this:
"I noticed you support x organization. We met at/worked together on…x. Their work is so important to our community. Since we have x in common, I thought I'd connect with you virtually since we may see each other at future events in person after the pandemic. Please say hello if you see me."
OR
I just finished reading your post, titled "x." I found the section on x particularly noteworthy. I've saved it for future reference and shared it with a couple of my colleagues. Thank you for sharing your insights on x."
For more tips on what to say when reaching out, listen to Kelly Hoey's Build Your Dream Network podcast episode, "How to Reach Out on Social Media," shared early in the pandemic and still very relevant.
The podcast episode also describes how to get a warm introduction on LinkedIn by searching for mutual connections. Yet, Hoey cautions against making a habit of cold outreach—reaching out to someone you don't know and asking to connect, requesting a meeting, or offering products or services at first contact.
The same social rules apply on LinkedIn as they do in life. Don't make your interactions with others all about you.
Instead, balance your activity on LinkedIn between supporting others, showing your interest in topics related to your career, and posting your successes/highlights. Share information that will be of interest to your peers. Get to know your connections over time and look for mutual contacts (organizations or individuals) to ease introductions.
For more tips on how to network authentically on LinkedIn, see these blog posts, "Three Essential Tips for Networking on Social Media"  and "Take Your LinkedIn Professional Networking to the Next Level."
Nelida Ruiz is a marketing and business development consultant and coach helping business owners maximize thought leadership with blogs, articles, and social media. For more of her work visit www.nelidaruiz.com