As someone who believes everyone can fall on tough times, Miriam Zepeda has made a career out of helping people get the help they need, when they need it.
From her Tucson office, Zepeda works as a conduit between people looking for housing and the landlords and property managers that have access to empty apartments and homes.
She talks about how she helps reduce the anxiety of looking for a place to live and how she hopes to use the vacation rental market as a potential solution to the housing problem.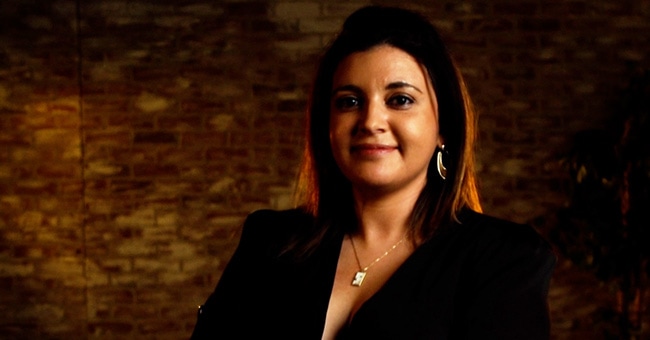 "I think the world will be a much better place if we just remembered that all of us can stumble and fall."
– Miriam Zepeda
HOM, Inc. Housing Location Specialist
HOM Inc. Housing Location Specialist, Miriam Zepeda, talks about what motivates her to find housing for those in need
My name is Miriam Zepeda.
I am the Housing Location Specialist for HOM Inc. in Tucson. I engage with landlords, management companies, managers, [and] leasing agents. Everything that has to do with landlord engagement, I do. A lot of times if you just sit with a person, the individual, [or] the homeowner that doesn't get it – they don't understand subsidy. 
Subsidy comes in many shapes, sizes, [and] many forms. It's that person working at Walmart, it's someone working at McDonald's that cannot make ends meet. So when we break down the actual person, not just seeing them as another statistic, I think that would make such a change.
It's just a matter of making that human connection at first and then, going in and asking for just one apartment. I'm not asking for the whole community. I just need one. If we can go ahead and just start with one, then the rest will follow. They'll see that the tenant is able to maintain the household.
Part of my job is taking that extra anxiety from the participant in a way, because I've already found the landlords that are willing to work with them. They don't have to go out on their own after they receive their voucher. They now have assistance from my landlord department in ways they can navigate the program and connect to the actual property owner or the real estate agent that manages the property.
Right now I am working with Airbnb owners, going in there, just doing some research, has that Airbnb been on the site for X amount of days? It's now reduced to a different price. Then you know there's a problem. I'll go ahead and give them a call. Why have a home to sit there empty when you can house a family or an individual? It just makes no sense and there's so much of that, and it's such a huge problem.
When you love what you do then it's not work. I'm just doing what I was meant to do. I get to engage with amazing landlords, I get to hear their stories and we get good laughs out of them sometimes and sometimes we cry together. I think the world will be a much better place if we just remembered that all of us can stumble and fall. But unless we're there to pick them up, then how are we making a change in this world?
That, to me, is important.
Get our latest stories right in your inbox.