FOR IMMEDIATE RELEASE
SEPTEMBER 1, 2021
CONTACT
Rachel Andrews
Media Development Director
480.967.7088
rachel.andrews@stntv.com
PROJECT GREENPRINT HOSTS FREE PASS GIVEAWAY WITH ARIZONA STATE PARKS & TRAILS
SUSTAINABILITY SERIES TO GIVE STATE PARK DAY PASSES FOR PUBLIC LANDS DAY
PHOENIX, SEPTEMBER 1, 2021 — Arizona State Parks & Trails partners with Project Greenprint to giveaway free day passes to Arizona State Parks. The month-long campaign is in celebration of Public Lands Day on September 26. STN  and Project Greenprint invite Arizonans along with outdoors and sustainability organizations and influencers to practice Project Greenprint's ethos of taking action to conserve the environment.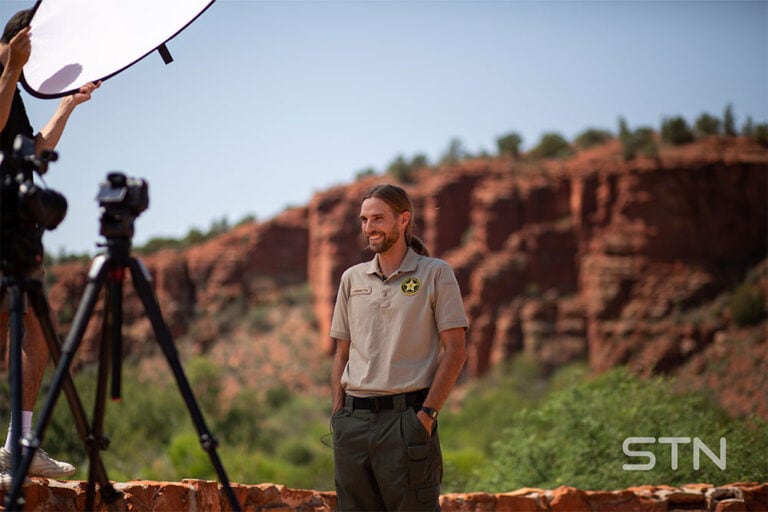 "As a longtime friend of AZ State Parks, I am thrilled their team is partnering with us to encourage Arizonans to get outdoors. The more experiences people have in nature, the more passionate they become about making sustainable choices. I am incredibly grateful for the work AZ State Parks does to educate Arizonans and protect some of the most special places in our state," says Kristen Keogh, Project Greenprint's Executive producer and host.
Not sure what public lands are? This post explains what they are in less than one minute.
Anyone can participate in the contest by using the hashtag #ProjectGreenprint in an Instagram post that shares a photo taken at any public lands in Arizona.
Eight winners will be selected on October 1, 2021 and announced on Instagram on October 4, 2021.
Follow STN on Instagram to learn more about the giveaway.
About STN | STN was founded by a collection of local TV journalists who felt the Arizona news industry offered little value in providing what communities really needed to thrive. STN aims to create a new media experience by giving community leaders a platform to educate, advocate and lead.
480.967.7088   |   info@stntv.com
920 E. Madison Street, Ste 170, Phoenix, AZ 85034