FOR IMMEDIATE RELEASE
JULY 21, 2021
CONTACT
Rachel Andrews
Media Development Director
480.967.7088
rachel.andrews@stntv.com
PROJECT GREENPRINT FINDS SOLUTIONS TO ARIZONA CLIMATE CRISIS
STN LAUNCHES NEW ENVIRONMENTAL VIDEO SERIES
PHOENIX, JULY 14, 2021 — From heat waves to forest fires and an evaporating water supply, Project Greenprint is filling the void for a program dedicated to reporting on Arizona's unique environmental challenges. STN and Executive Producer Kristen Keogh will work with Local First Arizona and their Sustainability Director Mike Peel on this bi-weekly video series that debuts July 21st, 2021.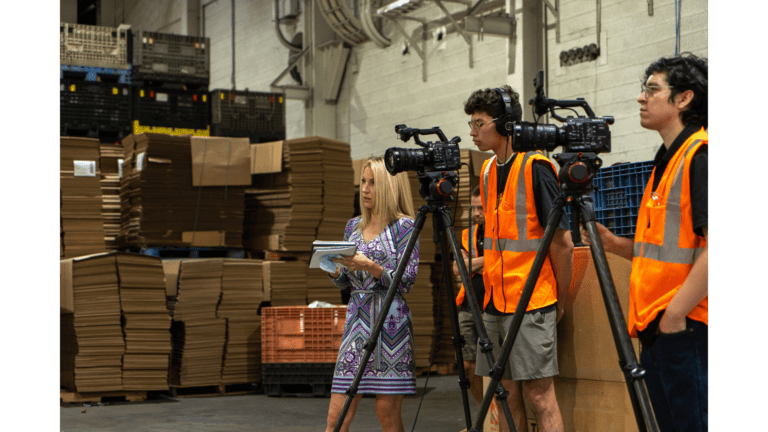 Viewers can expect to learn about issues related to: urban heat, water supply, transportation, waste, environmental injustice, clean energy and more. Series guests will include business owners who have implemented sustainable practices, participants of Local First Arizona's SCALE UP (Sustainable Communities Accessing Lending and Expertise Upon Performance) program, sustainability experts, innovators and policymakers.
The goal of the series is to give Arizonans an in-depth look at environmental issues and sustainability solutions. The core mission of the show is to:
Serve as a starting place to discuss environmental threats and community needs

Empower Arizonans with data and the latest information on sustainability innovation

Help Arizonans rethink habits so they can be part of the solution through action
"Project Greenprint will benefit viewers by providing a real range of environmental topics and focus on local community efforts and experts to support taking action today," said Sustainability Director Mike Peel. "Viewers will learn about the most up-to-date opportunities in Arizona," said Peel.
Executive Producer and host of the show, Kristen Keogh, has experience forecasting weather for the NBC and Fox affiliates in Phoenix.
"Seeing heat data up close inspired me to do more than just forecast," Keogh said. "We have to bring attention to climate issues if we want Arizona to be a great place to live and work for generations to come."
"'Project Greenprint' supports Local First Arizona's mission as it relates to sustainability with a similar focus on education with both businesses and the community," said Peel. "We are helping local businesses prepare for the future by finding solutions to lessen their impact and empowering citizens to play a role in making Arizona a resilient state."
About STN | STN was founded by a collection of local TV journalists who felt the Arizona news industry offered little value in providing what communities really needed to thrive. STN aims to create a new media experience by giving community leaders a platform to educate, advocate and lead.
480.967.7088   |   info@stntv.com
920 E. Madison Street, Ste 170, Phoenix, AZ 85034