Caesar Chavez
Chavez is currently the Director of Marketing at the Desert Caballeros Western Museum in Wickenburg, Arizona. Prior to taking on this position, he was the Creative Director for the Heard Museum since 2007 and Marketing Director until 2019.
Chavez earned his B.F.A. in Graphic Design from Corcoran College of Art + Design (now part of the George Washington University) in Washington DC. His professional design work has been seen in public institutions such as the Public Museum in Grand Rapids, the Virginia Historical Society in Richmond, The Textile Museum in Washington, DC, and Desert Botanical Garden in Phoenix.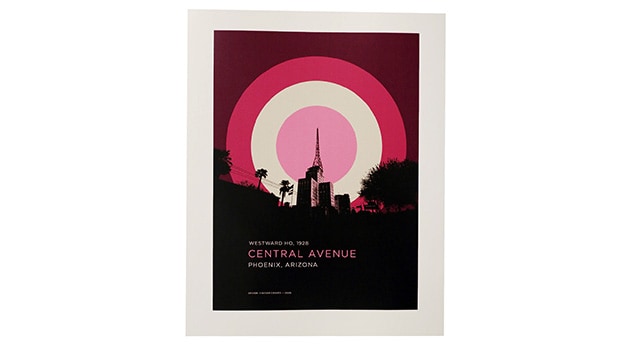 In November of 2022, Chavez adopted a 13-year-old overo paint mare that he rides and trains almost every day. When he is not riding his horse Caesar can be seen on his riding his mountain bike or road bike all over the state.
Chavez takes his inspiration for his posters from his cycling and equestrian adventures around the Phoenix Metro area and beyond.
Follow Caesar on Instagram @cchaves.
---
Jennifer Gross
Creating art has always been a source of personal freedom and expression for Jennifer Gross. She was born in Wichita, Kansas but spent her childhood in Phoenix and Tucson, Arizona.
For high school, Jennifer moved to Illinois and spent five years there. While she was there, she enrolled in art school and began studying drawing and watercolors. After her daughter was born, Gross moved back to Arizona, enrolled in ASU's Bachelor of Fine Arts program and graduated in 2006 with her BFA in ceramics.
Ceramics came to Gross later in life, but she loves that she is able to incorporate her foundation of surface design, line work and watercolors into her pieces. Much of the inspiration for her work is drawn from the human face. She feels our faces reveal so much about each individual person's uniqueness.
---
Jay Hardin
Jay Hardin is an interdisciplinary artist based in Phoenix, AZ, drawing inspiration for his work from the natural world, ancient symbolism, geometry, and film music. His diverse body of work encompasses drawings, screen prints, digital art, animations, and sound compositions.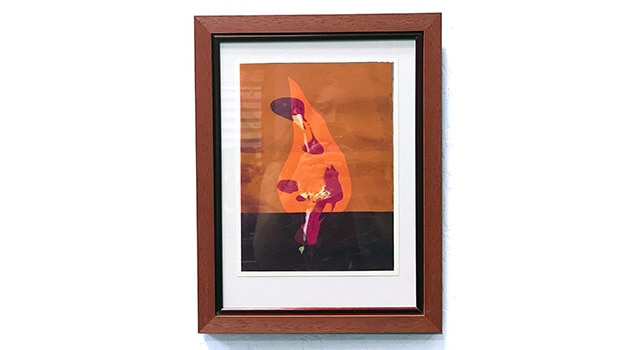 Additionally, Hardin is a faculty member and coordinator of Painting and Drawing at Phoenix College, where he teaches various art classes, including drawing, painting, color theory, and design.
For more information on Jay's work go to his website.
---
Shachi Kale
Shachi Kale is a graphic designer, visual storyteller and children's book illustrator.
She was born and raised in Mumbai, India where she started her career in advertising and eventually opened her own successful design studio. In 2001, she moved to Arizona with her husband.
Kale's work incorporates themes of connection, growth, healing, and inner dialogue. She explores the meaning of what it is like to be home and draws inspiration from things she encounters in her daily life in Arizona's Sonoran Desert. She uses fiber arts, watercolors, printmaking and digital art to bring a unique look to her work.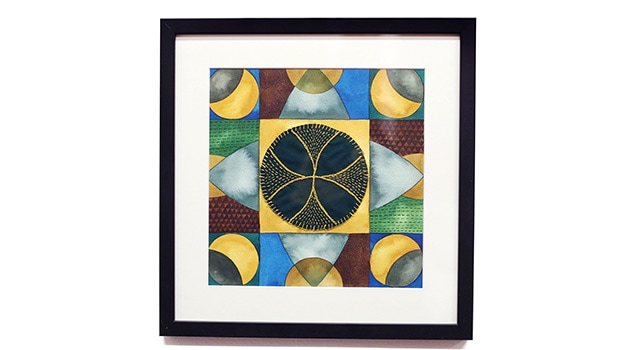 Shachi also has a passion for children's books and has illustrated over 20 books. She was an Artist in Residence at the Tempe Center for Arts in 2022 and she also serves on the Arts Commission in Chandler.
Shachi is active on social media. You can follow her adventures with her husband, two young boys and their dog on Instagram @sachidreams.
For more information on Sachi's work visit her website.
---
Sami Lange
Paper quilt artist based in Phoenix, Arizona, Sami Lange's work is inspired by the vibrant colors of the Arizona desert. The depth of her work symbolizes the extraordinary burdens each woman carries in their everyday life.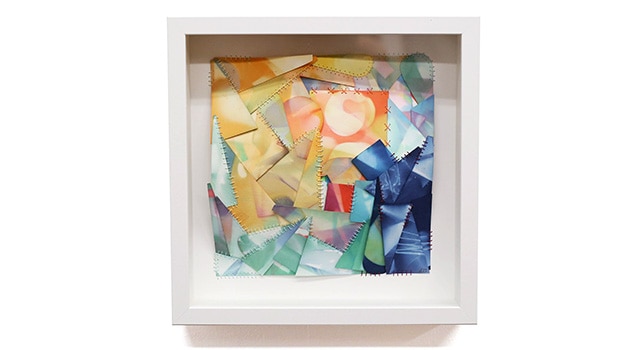 Lange has been dyeing paper and creating art for over 18 years. Each piece of paper is cut and shaped by hand, dyed multiple times, dried, taped, and finally stitched together. In her artist biography, Lange says, "The artwork is often inspired by my daily surroundings and movements, including the desert colors and the emotions that are a constant companion as a mother in today's world."
For more information on Sami's work visit her website.
---
Safwat Saleem
As a multi-disciplinary artist, Safwat Saleem's work centers around immigrant narratives, focusing on their cultural loss as a result of assimilation. Saleem is a father himself, raising a daughter in Arizona, and he uses his experiences to overlap themes of resistance, preservation, a desire to belong and joy into his work. Saleem believes in using his work to promote social impact and it is a theme throughout his work.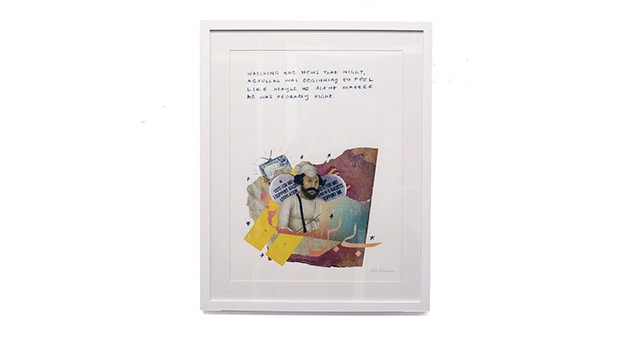 Humor is also a big part of Safwat's work. He uses satire as an instrument to challenge perceptions and bring points of view to the foreground that have been hidden historically by hegemonic power. Saleem's work ranges from graphic design, illustration and writing, to film and sound. He also has a TED talk titled "Why I keep speaking up, even when people mock my accent."
For more information on Safwat's work visit his website.
---
Denise Yaghmourian
Denise Yaghmourian received her BFA from Arizona State University in 1991. She is a painter, sculptor and installation artist. Yaghmourian works with a variety of materials including paper pulp, paint, thread, vinyl and found objects.
Her pieces are hybridized forms with methodological in past movements like minimalism and postminimalism and a conceptual grounding in contemporary practices.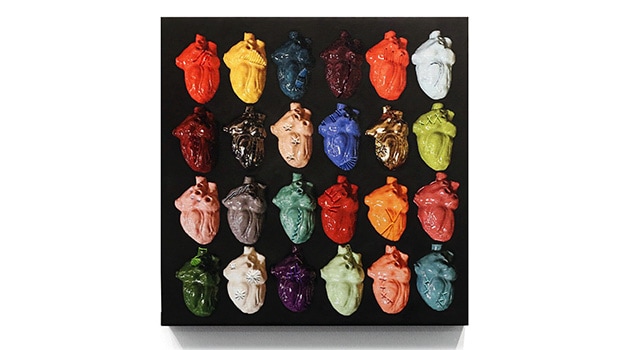 Yahgmourian's work has been displayed in galleries in Arizona, New York and France including, Ceres Gallery in New York, Bogen Gallery in Saint Paul de Vence, France and SOHO20 Chelsea Gallery in New York.
Denise currently lives and works in Phoenix, Arizona.
For more information on Denise's work visit her website.
---